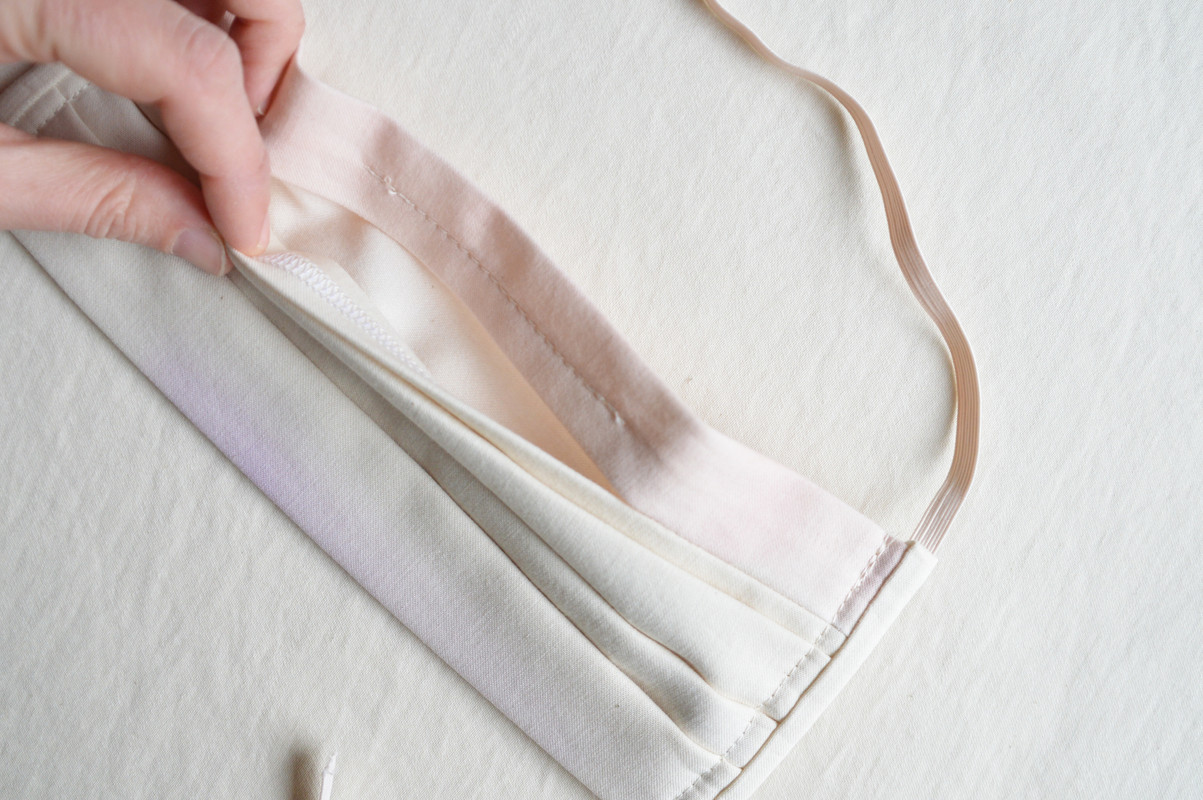 We have sourced high quality organic cotton with a high thread count. Details about the fabric can be found in the product descriptions.
You should know that these are cloth masks and not a substitute for N95 masks. They are not medical grade and we make no guarantees about their protective capacity.
Some elements we incorporated into the mask designs after reading feedback and advice from medical professionals are as follows:
Two layers of high quality, high thread count

 

100% organic cotton. Using a spray bottle at close range, we squirted water into the mask 3 times using various fabrics. No water was observed to penetrate the outside of the mask in the fabrics we selected.
 A discreet seam opening on the inside of the mask allows for the

 

insertion of a filter

 

(not included). This also allows for an N95 respirator to be inserted into the cloth mask, thus extending the life of a medical respirator.
High quality

 

USA made elastic

 

that goes around the

 

back of the head can be adjusted for fit. This is a great option for medical workers who can suffer ear pain after wearing masks with ear loops for extended periods. Using a bit more elastic to tie around the head created a better fit and prevented issues with ear pain.


Optionally, ear loops can be selected for each mask. We use a thin cord elastic that reduces irritation.
A seam at the top of the mask for the insertion of a

 

wire pipe cleaner

 

allows the wearer to mold the mask to their face so that there is

 

no gaping

 

or fogging up of eyewear. We include two soft pipe cleaners with each mask. They should be removed during washing to prevent rust marks.
All masks have clearly demarcated

 

inside vs. outside

 

to prevent accidental self-infection.
All seams have been

 

carefully serged

 

to extend the life of the mask through repeated washings.
Each mask has been carefully

 

hand painted

 

with permanent colorfast dye in an effort to add a little beauty to its important function