Some inspiration images for Alex's room.
Image courtesy of ikea.com

Love the map murals. Trying to decide about the Premiar Map from IKEA. Love that it's printed on canvas and the colours are muted; however I'm not sure how good it is as a teaching tool, since the countries are not well defined.
But look how gorgeous it looks in a child's room!
Image courtesy of Sissy + Marley
Alex's room will NOT be lacking in storage. We ordered 4 of the 8 cube storage shelves below for the bedroom wall across from the bed. I plan on filling it with assorted storage cubes and totes, as pictured in the sitting room below
Land of Nod 8 Cube Shelves
Wall of Land of Nod Shelves
Land of Nod
I had a hard time deciding between a desk (had my eye on the Parson's Desk) and a play table. There just isn't room for both. We did end up going with a play table with legs that extend. It should at least last him through elementary school. I do like to find furniture that grows with your child and, in this case, he should be able to use it for 7 or 8 years before needing a proper desk.
West Elm Parson's Desk
West Elm Parson's Desk & Lacquered Office Storage

Below is the play table we decided on. We got the medium and tall legs to go with it. Thinking of replacing the drawer knobs with something fun from Anthropologie.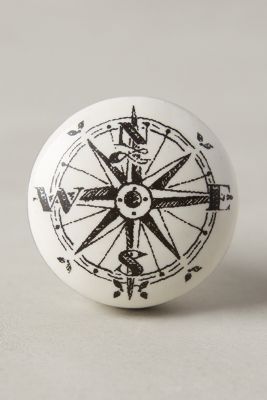 Compass knob, from Anthropologie
And I couldn't resist the little grey metal chairs, reminiscent of a schoolhouse, to go with it
Land of Nod Iron Rich Play Chair, in Grey
Buckle mirrors are quite popular lately. They're available from Land of Nod and Serena & Lily. I found one for $30 at Target. It's not quite the quality you'd find at one of the other stores but, for 20% of the price, it's a pretty good bargain.
Land of Nod Buckle Mirror
Captain's Mirror, from Target
Land of Nod- Twin Sleeper Sofa shown in background
Bright side table from IKEA
Land of Nod sheeting- had to get this for my mathlete.
Blake bed - Land of Nod- We selected this bed in full size
I gave some serious thought to having the bottom third of the bedroom walls painted in chalkboard paint. I really love this in theory but, in practice, it seemed as though the mess on that black floor was going to be more than I could realistically manage. IKEA has a very affordable blackboard/ easel that still achieves the school room effect, without the added headache of endless chalk dust.
Jennifer Delonge's Nursery- note the chalkboard paint along the bottom of the wall
Mala Easel, from IKEA
I hope to have the final room boards ready to post tomorrow but here is the initial draft; I've made a few changes since then.